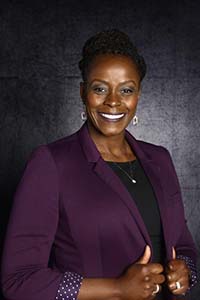 Danielle Johnson-Curry, DMD

Board Member

Danielle Johnson-Curry, DMD is a dentist at Gentle Dental Care in Lancaster. She has provided dental care at rehabilitation facilities, including prison and addiction services, and has a strong desire to help educate the community about drug, alcohol and mental health issues.

Dr. Johnson-Curry graduated with a Bachelor of Science degree in Biology from Kentucky State University in 2003 before earning her Doctor of Dental Medicine from the University of Kentucky College of Dentistry in 2008. She completed post-graduate training through an Advanced General Dentistry Residency at The Ohio State University in 2009.

She is a member of the Advisory Board for the Columbus State Dental Hygiene Program. She previously served with the Ohio Dental Association as a Delegate and Council member of the public service and access to care.

An aspiring author, she enjoys traveling, powerlifting, and spending time with family. Her husband Brandon works for a construction company and is a member of the United States Army Reserves. They have four kids ranging in age from 19 to 4.