Mental Health America of Ohio
Are you interested in mental health or substance use treatment but are unsure how to get started? Mental Health America of Ohio, an ADAMH Board Network of Care Agency, is now providing client navigator services to Fairfield County. Tori Ivan assists individuals with navigating the mental health and substance use recovery system. For free, confidential help,
call 740.475.0415 (toll-free: 855.281.5726)
or Fairfield County Client Navigator
Support Groups
Upcoming groups in Fairfield County include: anxiety, depression, mood disorders, Voices Worth Hearing, and Families In Touch: Substance Use Disorder.
For more information, visit
mhaohio.org
Flyer: Group Information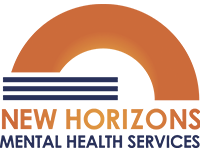 School-based Prevention Services
Teachers and other school staff are in an optimal position to prevent, identify, and assist victims of child abuse and neglect because of their frequent contact with students.
Suicide Prevention Coalition
The Fairfield County Suicide Prevention Coalition is a community effort to reduce the incidence of suicide by increasing awareness, improving access to mental health services, and supporting survivors.
The Purpose of the Fairfield County Opiate Task Force
Mission – The Fairfield County Opiate Task Force raises awareness and engages in advocacy to prevent opiate use from eroding the health of the community.


Vision – We strive to end opiate misuse in Fairfield County.
The Fairfield County Opiate Task Force is charged with the responsibility of coordinating the efforts of the medical, treatment, law enforcement, community education, and community relations efforts to combat the opiate and heroin addiction crises confronting Fairfield County.
The Opiate Task Force Board of Directors meets TBD at the Fairfield County ADAMH Board, 108 W. Main St., Suite A, Lancaster, Ohio 43130. There are currently five committees, which meet the second Tuesday of every month at 10 a.m. at the ADAMH Board.
Background of the Opiate Task Force (OTF)
In 2007, unintentional drug poisoning became the leading cause of death in Ohio, surpassing car accidents for the first time on record. This trend continued in 2008. To address this concern in 2009, the former ADAMH Board Executive Director Orman Hall formed the Opiate Task Force (OTF) of key community stakeholders from a variety of backgrounds and interests.
The first Opiate Task Force Community Summit was held November 5, 2009. Subsequent summits were held in January 2011 and January 2012 that summarized accomplishments for those time periods.
The Opiate Task Force Board of Directors formed in late 2011 and established a set of bylaws in early 2012. In the summer of 2015, members from the Pickerington and Lancaster Opiate Task Forces combined efforts and formed a new board. Together they spent time in strategic planning and came up with new goals to work on over the next few years.
OPIATE TASK FORCE DASHBOARD


Find updated information on the state of Fairfield County's opioid epidemic below. Hover over maps, numbers, and graphs for more information.
Fairfield County Recovery Supports PSA
Fairfield County Narcan PSA
Fairfield County Treatment PSA
Fairfield County Information on How to Dispose of Medicines PSA