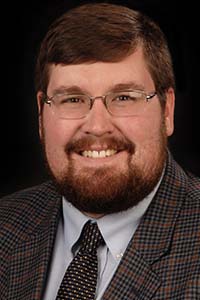 Joseph (Joe) Bizjak

Board Member

Joseph (Joe) Bizjak joined the Fairfield ADAMH Board in December 2022, eager to serve his community and help make mental health services readily available to residents of the county. Joe strongly believes in the mission of the Fairfield ADAMH Board. He wants to help make Fairfield County a better place to live and grow for families as it relates to mental health and addiction treatment.

Joe currently serves in Lancaster as a member of the Housing Council handling matters related to tax abatements and works full-time as the board liaison at the Ohio Bureau of Workers' Compensation.

Joe previously worked in the Ohio House of Representatives as a Legislative Service Commission Fellow and legislative aide to former state Rep. Steve Arndt of the 89th House District. He assisted in tackling issues such as senior healthcare, water quality, education, and economic development. Additionally, Joe clerked the House Aging and Long-Term Care Committee and worked within the House Finance Committee.

Joe earned his bachelor's degree in political science from Kent State University in 2014 with a concentration in American politics, and a master's degree in business administration from Franklin University in 2021.